ADVISE & REPRESENT
victims of modern slavery
ADVOCATE FOR CHANGE 
to law and policy
TRAIN & CAPACITY BUILD
people, organisations and business
40.3 million people live in slavery globally
71% are female
(women and girls)
Over 1,900 people in Australia are victims of modern slavery
Only 1 in 5 victims are detected in Australia
Modern Slavery Training and Advisory
Modern Slavery Act Advisory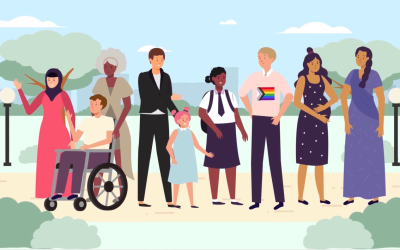 Anti-Slavery Australia, 2023 | Modern Slavery
Anti-Slavery Australia, 2023 | News, Modern Slavery
The 2023 Anti-Slavery Australia Freedom Awards were celebrated at the University of Technology Sydney on Friday 24 March. Anti-Slavery Australia was...
Maria – A Survivor's Story
This is Maria – her education finished at the age of 13 when she had to leave school to look after her younger siblings. By the time she was 25, Maria was working long hours in a sewing factory for just 10 dollars a week, well below the country's average monthly salary of 300 dollars a month. Maria didn't know much about Australia but when an aunt organised domestic work for her with a promised salary of up to 800 dollars a month, it's not surprising that she jumped at the chance.
She arrived in Australia full of hope for a future where she could work and earn a decent wage to help provide for her family back home. This was her dream but the reality was very different – her employer, Mr K, and his wife forced Maria to work 12 hour days for seven days a week in their shop and then perform domestic duties in their home in the evenings. Even worse, Maria was kept as a virtual prisoner in the shop and the house and Mr K regularly sexually assaulted her. Maria was too afraid to escape and report her ordeal.
This is slavery.
Eventually, with the help of one of Mr and Mrs K's family members, Maria was able to leave this situation.
Maria's story is similar to the many cases which come to Anti-Slavery Australia. We help survivors like Maria to find legal protection and help through our free and confidential legal advice and representation.